Sorry, this product is currently out of stock, however...
Similar products you may like...
Product Description
All natural children's toothpaste in a yummy bubblegum flavour.
Natural flavour that kids love
Natural sweetener
Natural plant extracts to support healthy gums and teeth
Gentle cleansing with natural minerals
No added fluorideNo harsh chemicals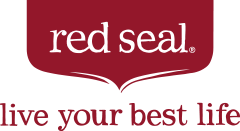 About the brand...
Red Seal Natural Health are 100% New Zealand owned and operated since 1923, and are a highly regarded and trusted brand with three core product categories – vitamin and herbal supplements; herbal, fruit and green teas, and natural herbal non-fluoride toothpastes.
ISBN: 9415991240617 SKU: 433759