Product Description
Eskal Deli Crackers makes snack time a whole lot of fun as you can top these delicious crackers with cheese, vegetables, and even dips. Perfect for the whole family to snack on at any time of the day, Eskal Deli Crackers can also be served on a cheese platter at parties for your guests. With every bite, you'll indulge in a light and crispy deli cracker that is only less than 2.2 grams of fat per serving.
Gluten free
Dairy free
Egg free
Kosher Parve
Made in Israel
Ingredients: Corn Starch (68%), Palm Oil, Soy Flour, Invert Sugar, Salt, Emulsifier (Soy Lecithin), Stabilizer (Sodium Carboxymethylcellulose), Raising Agent (Sodium Bicarbonate), Caramelised Sugar, Yeast Extract, Acidity Regulator (Sodium Pyrophosphate).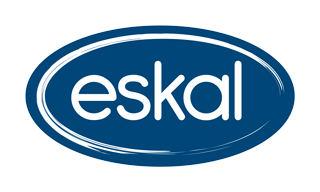 About the brand...
Eskal food products was established by an Australian family by the same name in the 1960's selling pickled herrings and fresh horseradish. Since then they have come a long way, because today the Eskal range contains over 70 products and has become come a household favourite, not only in Australia, but all over the world. Eskal Foods continues to dedicate themselves in providing high quality gluten free, dairy free, nut free and organic food products.
ISBN: 9310489001858 SKU: 271120