Sorry, we no longer stock this product
Product Description
Looking for a natural cooking oil or body moisturizer? Then you have to try Banaban Extra Virgin Coconut Oil. Proudly harvested on the exotic Fijian islands, coconut oil has been known for centuries to be one of nature's best remedy for treating dry skin and works great in the kitchen as a natural cooking oil. Banaban Extra Virgin Coconut Oil is cold pressed and extracted from fresh organic coconuts and is never refined, bleached, or deodorized. Once you pour a little Banaban Coconut Oil into the palm of your hands, it has a rich, sensual aroma and will glide smoothly onto your skin. Leaving it soft and supple with a beautiful scent of coconut. You may also add a few teaspoons of coconut oil to your pots and pans before cooking your favourite dishes.
Packed in a special edition BONUS blue reusable 'Mason style' jar with preserving lid.
Ingredients: 100% raw organically grown extra virgin coconut oil (cold pressed).
About the brand...
Nature Pacific is a joint Australian-Fiji company specialising in the development of 'organically grown' Island products and traditional remedies that have been part of daily life through out the Pacific for centuries. Ken Sigrah and Stacey King are the couple behind Nature Pacific who understand very well the problems facing indigenous communities as they struggle for daily survival and the upholding of their ethnic identity in a rapidly changing world. Ken is an indigenous Banaban Pacific Islander whose people are referred to as the 'Forgotten People of the Pacific'. His partner, Stacey is an Australian, with six generations of her family's involvement with the Banabans and fifteen years experience in aid and cultural projects in the Pacific region. They both share a professional background in the Australian Natural Health industry over the past nine years and have developed a BANABAN range of Fiji grown Virgin Coconut Oil products to promote what the Banabans have known for centuries.
ISBN: 9318844402296 SKU: 75367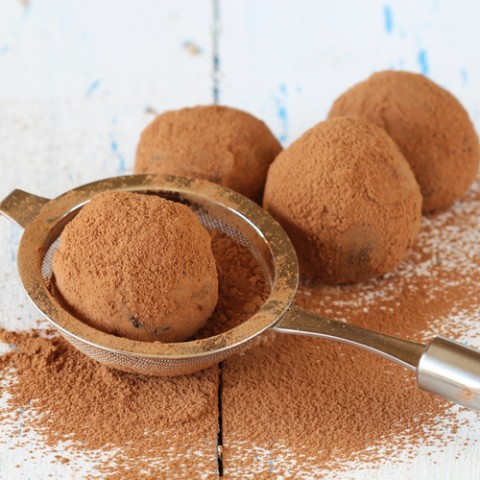 These Carob and Cashew Protein balls are packed full of protein and packed full of flavor! Perfect...Read more