Product Description
This artificial-additive-free tooth gel works to clean your teeth without harsh abrasives or hazardous chemicals, but the benefits don't stop there. Comvita have incorporated a variety of natural bioactives to improve oral health and freshen breath as you brush. Propolis itself is a resin produced by honeybees which is believed to fight bacteria, reduce pain from minor scratches and infections in the mouth and throat, and promote quicker healing. Research has also indicated that propolis has high antioxidant levels and may help to support the immune system. Comvita Propolis Toothgel additionally contains an anti-plaque agent extracted from birch trees, as well as tea tree and other essential oils that give it a great flavour and fragrance – and give you fresher breath.
Ingredients: Xylitol, Glycerine, Hydrated Silica, Water, Caprylyl/Capryl Glucoside, Carrageenan Powder, Tea Tree Leaf Oil, Propolis Extract, Peppermint Leaf Oil, Spearmint Leaf Oil, Menthol, Chlorophyllin-Copper Complex, Xanthan Gum, Maltodextrin
ISBN: 9400501006029 SKU: 68131_CL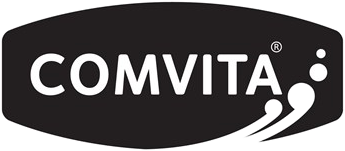 About the brand...
Comvita's origins in rural New Zealand continue to define their vision of identifying pure, natural ingredients with big benefits for health and wellbeing. A deep sense of caring and compassion drives Comvita to discover...