Sorry, this product is currently out of stock, however...
Similar products you may like...
Product Description
Eskal Organic Ice Cream Cones come in a 12 pack and are vegan friendly ice cream cones, which are ideal for a summer dessert or any party occasion.
Non GMO
Bio organic
Nut, egg & dairy free
Ingredients: Organic wheat flour, organic sugar, organic vegetable oil, emulsifier (NON GMO Soy lecithin), salt, raising agent.
Allergy Advice Contains: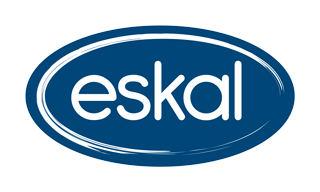 About the brand...
Eskal food products was established by an Australian family by the same name in the 1960's selling pickled herrings and fresh horseradish. Since then they have come a long way, because today the Eskal range contains over 70 products and has become come a household favourite, not only in Australia, but all over the world. Eskal Foods continues to dedicate themselves in providing high quality gluten free, dairy free, nut free and organic food products.
ISBN: 9310489200329 SKU: 272006