Product Description
Eskal Organic Multigrain Cakes are a great replacement to crackers and bread because each cake only contains 0.7 grams of fat. Enjoy Eskal Multigrain Cakes alone or top them with cheese, meat slices, vegetables or spread peanut butter or cream cheese on them. Whichever way you choose to eat them, Eskal Multigrain Cakes are healthy and cut your daily calorie intake by half.
Low fat
Gluten free
Organic snack
Ingredients: 66.8% Rice* and Wholegrain Brown Rice*, 23% Maize*, 5.2% Buckwheat*, 2.5% Amaranth*. *from organic farming.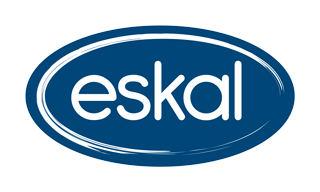 About the brand...
Eskal food products was established by an Australian family by the same name in the 1960's selling pickled herrings and fresh horseradish. Since then they have come a long way, because today the Eskal range contains over 70 products and has become come a household favourite, not only in Australia, but all over the world. Eskal Foods continues to dedicate themselves in providing high quality gluten free, dairy free, nut free and organic food products.
ISBN: 9310489300715 SKU: 273072