Eskal Foods

Deli Vegetable Pasta Lasagna Sheets
255g
Keto, paleo, low-FODMAP lasagna from hearts of palm
Sustainably cultivated
Bakes in just 15 minutes!
Product Description
A unique and tasty alternative to wheat lasagna, Eskal Deli Vegetable Pasta Lasagna Sheets are made from hearts of palm sustainably harvested from farm-grown peach palms (Bactris gasipaes). They're gluten free and compatible with keto, paleo and low-FODMAP diets, and best of all, your oven-baked lasagna will be ready in only 15 minutes – 2 minutes if you do it in the microwave!
Ingredients: Hearts of Palm
ISBN

:

9310489100698

SKU

:

77281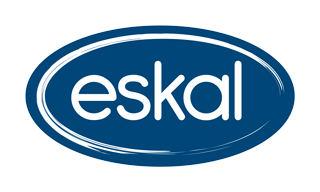 About the brand...
Eskal food products was established by an Australian family by the same name in the 1960's selling pickled herrings and fresh horseradish. Since then they have come a long way, because today the Eskal range contains over 70...