Eskal Foods

Gift Box Mint Thin Wafers
150g
Deliciously dark mint chocolate
Cocoa content ≥ 55%
Vegan, non-dairy, and gluten-free
Product Description
Rich and dark, composed of at least 55% pure cocoa, these mint chocolate wafers are packaged in an attractive box that makes a fine gift or coffee table offering. They contain no dairy products and are vegan and gluten-free.
Ingredients: Dark Chocolate (Cocoa Mass, Sugar, Cocoa Butter, Soy Lecithin, Natural Vanilla Flavour), Sugar, Peppermint Oil
ISBN: 9310489300159 SKU: 211508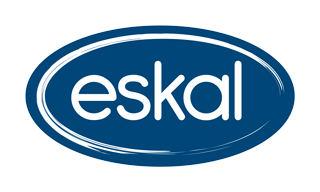 About the brand...
Eskal food products was established by an Australian family by the same name in the 1960's selling pickled herrings and fresh horseradish. Since then they have come a long way, because today the Eskal range contains over 70...