Eskal Foods

Noble Choice Fruity and Nutty Dairy Free Vegan
85g
Sorry, this product is currently out of stock, however...
Product Description
Gluten Free, Dairy Free, Vegan Chocolate that tastes like regular chocolate! With a smooth, melt in your mouth texture, combined with the nutty addition of hazelnuts and sweet raisins, Eskal Noble Choice Fruity & Nutty chocolate is a great treat for those of us who are dairy intolerant.
Ingredients: sugar, cocoa butter, hazelnut and raisin mix (12%), cocoa mass (11%), rice flour, maltodextrin, emulsifier (soylecithin), vanilla flavour, salt. Min. cocoa solids 30%
Allergen Statement: Contains hazelnuts (tree nut) and soy. May contain peanuts and other tree nuts.
ISBN: 9310489100094 SKU: 271304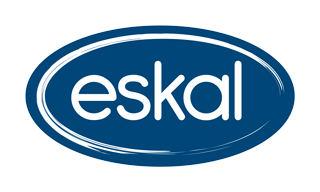 About the brand...
Eskal food products was established by an Australian family by the same name in the 1960's selling pickled herrings and fresh horseradish. Since then they have come a long way, because today the Eskal range contains over 70...