Sorry, this product is currently out of stock, however...
Product Description
One glass of Eskal Pomdelicious 100% Blueberry Pomegranate Juice livens up your taste buds because this juice is an all-natural drink packed with fresh blueberries and pomegranate fruit. With a tangy-sweet Mediterranean taste, Eskal Pomdelicious Blueberry Juice is great source of vitamin C and contains antioxidants that is useful for maintaining cholesterol levels and promote healthy cardiovascular performance. Not only is it refreshing to drink it alone, but Eskal Pomdelicious Blueberry Juice is the perfect choice to mix in cocktails and smoothies.
Cholesterol free
No added preservatives
No added sugar
Ingredients: Pomegranate Juice (80%) from Concentrate, Blueberry Juice (20%) from Concentrate.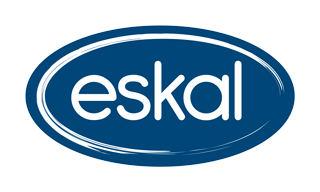 About the brand...
Eskal food products was established by an Australian family by the same name in the 1960's selling pickled herrings and fresh horseradish. Since then they have come a long way, because today the Eskal range contains over 70 products and has become come a household favourite, not only in Australia, but all over the world. Eskal Foods continues to dedicate themselves in providing high quality gluten free, dairy free, nut free and organic food products.
ISBN: 9310489001278 SKU: 2717003