Gourmet Organic Herbs

Cajan Blend
1Kg
Product Description
Cajan Blend

A mediterrean influenced spice with warming flavours, often used to coat meats prior to cooking, or added to curries and stews for depth in flavour. Not a traditionally hot belnd, but tends to be spicy with a slight 'kick' to it. Flavours that Cajan Blend suits are; red meats, chicken, fish and seafood, and pumpkin/root vegetables.

Key Ingredients….Onion, Thyme, Yellow Mustard Seed, Sweet Paprika, Black Pepper, Red Pepper, Hot Paprika.
ISBN: SKU: 73596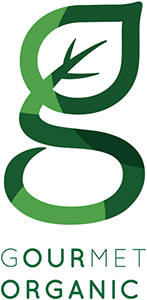 About the brand...
Anibal and Hollan Zarate, the couple behind Gourmet Organic Herbs, may be young, but they know their business – Anibal's a food & beverage expert, and Hollan's a professional herbalist. They've made it...