Gourmet Organic Herbs

Cardamom Pods 25g
Sachet x 1
Product Description
Cardamom Pods are a multipurpose seasoning, matching both sweet and savoury dishes. The pods are best developed by bruising via crushing with the back of a knife, as this helps the distribution of flavour. It is great used in milk based puddings and custards, and can likewise be put (along with Cinnamon quills, Cloves, Cumin Seed, and Black Peppercorns) in to the boiling water of rice to serve with Indian-style dishes. Enhances the flavours of sweet potatoes, oranges, apples, pears and Thai style cooking.
Also combines well with Caraway, Chilli, Cinnamon, Cloves, Cumin, Ginger, Coriander Seed, Paprika and Pepper.
ISBN: 9332974000306 SKU: 73463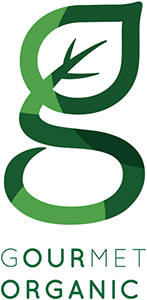 About the brand...
Gourmet Organic Herbs supply a range of certified organic herbs grown in optimum conditions by local farmers practising sustainable agriculture. They are then dried as whole herbs to capture the volatile oils that deliver...