Gourmet Organic Herbs

Coconut Shredded
200g
Sorry, this product is currently out of stock, however...
Product Description
Gourmet Organic Coconut Shredded is ready-to-use and can easily be added to baked goods such as cookies, cakes, and muffins. Also coconut tastes great in hot dishes such as soups and even in smoothies. Coconut has long been known for its naturally sweet flavour and by adding it to your dishes and desserts, you automatically add an exotic spin on your dishes without a trace of sugar – only the wholesome taste of organic coconut.
Ingredients: Organic Coconut.
ISBN: 9332974000191 SKU: 73508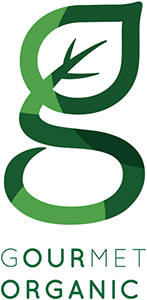 About the brand...
Anibal and Hollan Zarate, the couple behind Gourmet Organic Herbs, may be young, but they know their business – Anibal's a food & beverage expert, and Hollan's a professional herbalist. They've made it...