Gourmet Organic Herbs

Mexican Seasoning
1Kg
Product Description
Mexican Seasoning is an organic flavouring mixture essential for all Mexican style dishes, such as burritos, tacos, enchiladas and nachos. Mexican flavouring can also be combined to; casseroles, stews or mixed with some olive oil to use as a rub on on BBQ steak or vegetables.
Ingredients: Sweet Paprika, Cumin, Garlic Granules, Onion Powder, Black Pepper, Chilli Flakes, Chilli Powder, Oregano, Cinnamon & Cloves
ISBN: 9332974001563 SKU: 73088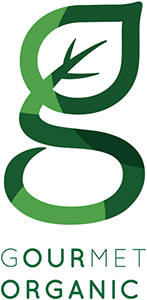 About the brand...
Anibal and Hollan Zarate, the couple behind Gourmet Organic Herbs, may be young, but they know their business – Anibal's a food & beverage expert, and Hollan's a professional herbalist. They've made it...