Gourmet Organic Herbs

Oil & Balsamic Dressing
250ml
Product Description
Looking to add zest to the taste of traditional salad, but without worrying that you're adding a ton of extra calories? Then try Gourmet Organic Oil & Balsamic Dressing. Conveniently packaged in one bottle, this dressing is for those who are health-conscious and want to add flavour to their favourite salads. Made with certified organic herbs grown by local farmers in exceptional conditions, these organic herbs are then dried in its entirety to create a unique flavour to all of your salads, and, on top of that, it's really healthy.
Ingredients: Organic white wine vinegar (white wine, seed vinegar), organic sunflower oil, water, organic sugar, organic honey 7%, seeded mustard (water, organic mustard seed, organic apple cider vinegar, salt) 7%, organic dijon mustard (organic mustard seed, organic apple cider vinegar, salt) 5%, salt, xanthan gum, sodium alginate.
ISBN: 9332974002034 SKU: 73099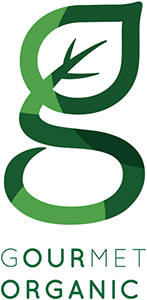 About the brand...
Gourmet Organic Herbs supply a range of certified organic herbs grown in optimum conditions by local farmers practising sustainable agriculture. They are then dried as whole herbs to capture the volatile oils that deliver...