Product Description
Grants Vitamin B Liquid is valuable in assisting to rectify Vitamin B deficiencies. It provides a balanced, palatable, readily assimilated dosage of the B group vitamins.
Grants Vitamin B Liquid contains B1, B2, B3, B5, B6, and B12, biotin, Choline, Inositol and Folic Acid.
Animal friendly, Vegan, Non GMO
ISBN: 9312812000309 SKU: 12663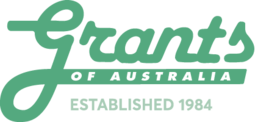 About the brand...
Grants of Australia is a proudly Australian owned and operated company, established over 20 years ago, dedicated to producing the highest quality natural products that everybody can afford. Grants products were established...