Product Description
Nutmeg is a seasoning that includes both sweet and savoury applications, where only the tiniest amount is needed. It works well with fruit puddings, lamb dishes, and stews. Great for enhancing the flavour of béchamel sauce.
Also combines well with Cardamom, Cinnamon, Cloves, Mace, Pepper, Coriander seed, Ginger, Cumin, Thyme.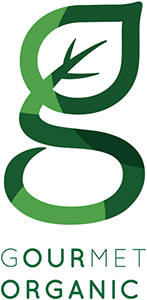 About the brand...
Gourmet Organic Herbs supply a range of certified organic herbs grown in optimum conditions by local farmers practising sustainable agriculture. They are then dried as whole herbs to capture the volatile oils that deliver intensity of flavour, with a difference you can smell and taste!
ISBN: SKU: 73542