Sorry, we no longer stock this product
Product Description
This magnificent Eskal Pasta Sauce is a rich, thick spaghetti sauce based on a combination of premium crushed tomatoes and tomato paste. Low in salt, sugar and saturated fats, this pasta sauce is made with no added preservatives and is suitable for vegans. Ready to use straight from the handy 260g package or as the base for another sauce.
Contains: Fresh Tomatoes, Tomato Concentrate, Canola Oil, Sugar, Garlic, Onion, Sea Salt, Spices (Sweet Paprika, Black Pepper, Basil, Thyme, Bay Leaves).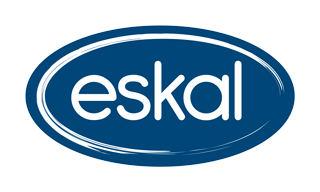 About the brand...
Eskal food products was established by an Australian family by the same name in the 1960's selling pickled herrings and fresh horseradish. Since then they have come a long way, because today the Eskal range contains over 70 products and has become come a household favourite, not only in Australia, but all over the world. Eskal Foods continues to dedicate themselves in providing high quality gluten free, dairy free, nut free and organic food products.
ISBN: 9310489300005 SKU: 264030