Vitamins

Red Seal Aloe Vera Soap
100gm
Sorry, we no longer stock this product
Similar products you may like...
Product Description
Red Seal Aloe Vera Soap 100gm, Buy Online. Aloe Vera has been used since ancient times, and is known to have anti-bacterial and anti-fungal properties. It can help
ISBN: 9415991240303 SKU: 2441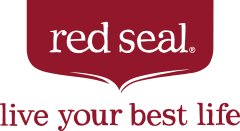 About the brand...
Red Seal Natural Health are 100% New Zealand owned and operated since 1923, and are a highly regarded and trusted brand with three core product categories – vitamin and herbal supplements; herbal, fruit and green teas, and...