Product Description
Raspberry Leaf has been traditionally used for centuries during pregnancy. If taken regularly it tones and strengthens the uterus in preparation for delivery. Raspberry Leaf Tea also eases menstrual cramping pains. It is also a digestive tonic due to its astringent nature. Naturally containing minerals, vitamin C and iron.
Ingredients:
Raspberry leaf tea contains 100 percent pure herb, Rubus ideaus

Caution
Not recommended during the first three months of pregnancy for those with a history of early miscarriage or spotting. Recommended to use from 34 weeks on wards in pregnancy.

ISBN: 9415991232209 SKU: 2415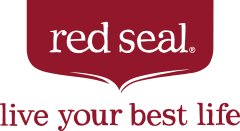 About the brand...
Red Seal Natural Health are 100% New Zealand owned and operated since 1923, and are a highly regarded and trusted brand with three core product categories – vitamin and herbal supplements; herbal, fruit and green teas, and...