The Australian Carob Co

Premium Peppemint Carob Buttons NAS
100g
Sorry, this product is currently out of stock, however...
Product Description
For adults and children alike, who are unable to eat chocolate, these naturally sweet and deliciously creamy peppermint carob buds are the perfect alternative!
No added sugar
No added sweeteners
No added colours or preservatives
Caffeine free
Gluten free
Ingredients: Low fat milk solids, Palm kernel oil (certified segregated sustainable), 25% Organic Carob powder, Peppermint Oil, Emulsifier (soy lecithin, GMO free).
ISBN: 0609613840388 SKU: 67663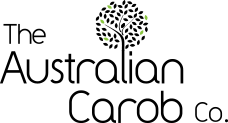 About the brand...
The Australian Carob Co. is dedicated to producing quality carob products for their customers. As such the company aims to prioritise carob that is not only healthy and high in nutritional value but also full of natural...