Product Description
Grants Xylotil Mint Toothpaste has a fresh mint flavour and boosted Xylitol content to help reduce tooth decay and assist in repairing damaged tooth enamel and preventing decay. Xylitol is a natural ingredient derived from the bark of trees and has been shown to inhibit the growth of cavity-promoting bacteria, according to a 2008 study from Oral Health and Preventive Dentistry.
Contains no harmful aluminium, fluoride and is not tested on animals.
Ingredients: Dicalcium Phosphate Dihydrate, Water, Xylitol, Glycerin (Vegetable), Sorbitol, Silica, Sodium Lauroyl Sarcosinate, Cellulose Gum, Natural Flavours, Stevioside (Stevia).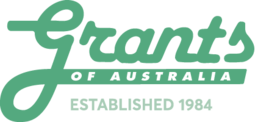 About the brand...
Grants of Australia is a proudly Australian owned and operated company, established over 20 years ago, dedicated to producing the highest quality natural products that everybody can afford.

Grants products were established initially to fill a vacant market niche for a healthy, pleasant tasting, fluoride free toothpaste, suitable for young children.
ISBN: 9312812001108 SKU: 444856