Eskal Foods

Marshmallow Pink&White
180g
Sorry, this product is currently out of stock, however...
Similar products you may like...
Product Description
Eskal Pink & White Marshmallows are perfect for eating alone or roasting them by an open fire. These soft and chewy marshmallows are a hit with kids as they're so fluffy and delectable, that one-by-one they melt in your mouth. Eskal Marshmallows are a hit with the kids because they are a sweet treat that can be eaten straight from the bag or you can get really creative and use them as toppings on muffins and cupcakes.
Gluten Free
Wheat Free
Dairy Free
No Beef Gelatine
Not suitable for nut allergies
Kosher
Product of Israel
Ingredients: Sugar, Glucose, Water, Gelatine (from fish), Starch, Artificial flavours and colours: 122
ISBN: 9310489101954 SKU: 2721101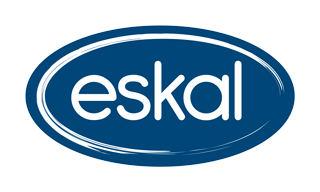 About the brand...
Eskal food products was established by an Australian family by the same name in the 1960's selling pickled herrings and fresh horseradish. Since then they have come a long way, because today the Eskal range contains over 70...