Product Description
Gourmet Organic Himalayan Pink Salt has a rich history for having beneficial health properties stemming from the 84 minerals and elements including magnesium, potassium, calcium, iron, and zinc. Himalayan pink salt is perfect as a seasoning salt and makes a perfect kitchen staple while cooking. Adding Himalayan pink salt with fresh herbs and citrus zests such as lemons adds a delicious flavour and healthy antioxidants to your gourmet meals.
Ingredients: Organic Himalayan Pink Salt.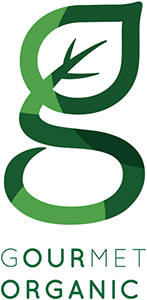 About the brand...
Gourmet Organic Herbs supply a range of certified organic herbs grown in optimum conditions by local farmers practising sustainable agriculture. They are then dried as whole herbs to capture the volatile oils that deliver intensity of flavour, with a difference you can smell and taste!
ISBN: 9332974000276 SKU: 73495