Eskal Foods

Rice Noodle Sticks
400g
Product Description
Whip up your favourite noodle or pasta dishes with Eskal Rice Noodles – Medium Sticks. This great tasting rice noodle is a delicious and light alternative to wheat noodles and spaghetti. By eating Eskal Rice Noodles you instantly cut your daily calorie intake by half and you never jeopardize the taste of wholesome noodle and pasta dishes. Perfect for making spaghetti, Asian noodle dishes, and soups.
Gluten free
Dairy free
Kosher Parve
Made in Thailand
Ingredients: Rice, Water.
ISBN: 9310489000516 SKU: 279001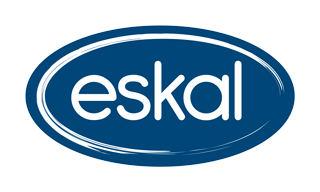 About the brand...
Eskal food products was established by an Australian family by the same name in the 1960's selling pickled herrings and fresh horseradish. Since then they have come a long way, because today the Eskal range contains over 70...