Grants

Bamboo Toothbrush Kids Soft
Eco-friendly
Biodegradable handle made from Sustainable Bamboo
BPA Free
Product Description
You use a toothbrush for three months, but ordinary nylon-and-plastic ones can stay in the landfill for a lifetime. Not this one: The handle's made from sustainably grown bamboo, which is 100% biodegradable and can be composted. The bristles are a composite of 38% plastic and 68% castor bean oil, which can't be composted, but can be recycled. Break off the head, or remove the bristles with pliers to recycle. The bare bamboo handle can then be composted and will safely return to the soil. Switch to Grants bamboo toothbrushes and reduce your "enviro-dental" footprint to almost nil!
Directions for use:
Clean teeth gently 2-3 times daily
Rinse brush before and after use and allow to dry
Keep your toothbrush in an open-air toothbrush holder or any other dry area
Do NOT share your toothbrush
Replace every three months or after illness
ISBN

:

9312812002402

SKU

:

69513_AH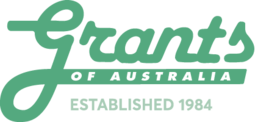 About the brand...
Grants of Australia is a proudly Australian owned and operated company, established over 20 years ago, dedicated to producing the highest quality natural products that everybody can afford. Grants products were established...