Grants of Australia

Liquid Chlorophyll Concentrate
500ml
Sorry, this product is currently out of stock, however...
Product Description
Grant's Liquid Chlorophyll is made from alfalfa concentrate, is naturally alkaline and contains vitamins, minerals and every essential amino acid. It may assist to increase energy and improve wellbeing. Chlorophyll also provides oxygen for the acidophilus bacteria in the bowel, promoting productive elimination and cleanses impurities and toxins from the body tissues. Chlorophyll naturally minimises bad breath and body odour.

Ingredients: Water (aqua), Chlorophyll Concentrate, Alfalfa Extract, Sunflower oil, Vegetable Gum 414, Natural Spearmint Oil, Lactic Acid. Contains Sodium Ascorbate 3.3mg/ml, Ethanol (from grain and sugar cane) 59µL/mL
Not tested on animals. Vegan friendly. Contains no genetically modified ingredients. Manufactured under GMP (Good Manufacturing Practices).
Recommended Dose: 1-3 tspns mixed with a full glass of water daily. Try it in fruit or vegetable juice. Great as a refreshing mouthwash.

ISBN: 9312812000200 SKU: 47080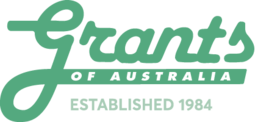 About the brand...
Grants of Australia is a proudly Australian owned and operated company, established over 20 years ago, dedicated to producing the highest quality natural products that everybody can afford. Grants products were established...