Red Seal

(Hot & Cold Brew) Superfruits
20Teabags
Brew hot or cold
Caffeine free
No sugar added
Product Description
Fruit tea. Some like it hot - and depending on mood and season, some of the same people like it cold. With Red Seal Hot & Cold Brew Superfruits Teabags you get to choose how you drink it and how you brew it, because the naturally sweet flavours of these superberries infuse into cold water just as well as hot.
Ingredients: Açaí Berry, Blueberry, Goji Berry
ISBN: 9415991233282 SKU: 69649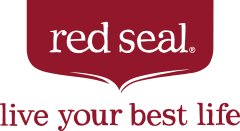 About the brand...
Red Seal Natural Health are 100% New Zealand owned and operated since 1923, and are a highly regarded and trusted brand with three core product categories – vitamin and herbal supplements; herbal, fruit and green teas, and...