The Australian Carob Co

Organic Oven Baked Carob Kibble
150g
Sorry, we no longer stock this product
Product Description
The Australian Carob Organic Oven Baked Carob Kibble 150g, Buy Online. The Australian Carob Co.'s Oven Baked Carob Kibble is simply premium organic carob pods,
ISBN: 0609613840371 SKU: 67653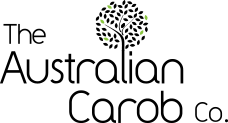 About the brand...
The Australian Carob Co. is dedicated to producing quality carob products for their customers. As such the company aims to prioritise carob that is not only healthy and high in nutritional value but also full of natural...