The Australian Carob Co

Organic Carob Kibble Nibbles Raw
1Kg
Product Description
The Australian Carob Co.'s raw Carob Kibble Nibbles are simply premium organic carob pods, dried and broken into bite-sized chunks. That's all the processing they get, and all they need – the raw carob's malty, naturally sweet flavour is perfect without artificial additives or sweeteners. These chewy nibbles are great in trail mixes, and you'll also love them in your yogurt and breakfast cereal.
Many people think of carob as a caffeine-free chocolate substitute that doesn't require additional sweeteners, but it's actually a wonderful superfood in its own right. It's high in dietary fibre and antioxidants; contains vitamins, A, B, D and E; is a good source of calcium, magnesium and potassium; and has significant levels of gallic acid, a potent antimicrobial agent. Carob has been found useful in controlling weight, improving digestion and lowering cholesterol. Due to its calcium content, it also makes a good dietary supplement for osteoporosis-prone individuals.
Certified Organic
Non-GMO
High in dietary fibre
Nut free
No dairy
Hypoallergenic
Caffeine free
No added sugar
No artificial colours or preservatives
Package size: 1kg bag
Ingredients: raw carob pods
ISBN

:

0609722944571

SKU

:

67658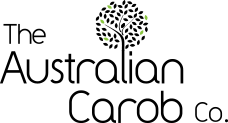 About the brand...
The Australian Carob Co. is dedicated to producing quality carob products for their customers. As such the company aims to prioritise carob that is not only healthy and high in nutritional value but also full of natural...