Eskal Foods

Deli Oil Free Italian Dressing
300ml
Real Italian herbs in a healthy oil-free dressing
Product Description
There's no oil in Eskal Deli's Australian-made Italian dressing, and no gluten or GMOs either. Instead, you get an aromatic gardenful of herbs including basil, marjoram, oregano and thyme for an all-natural and authentically delicious flavour.
Ingredients: Water, Sugar, Acetic Acid, Salt, Herbs (Marjoram, Basil, Thyme, Capsicum, Oregano, Rosemary, Parley, Dehydrated Tomatoes), Xanthan Gum, Pepper
ISBN: 9310489100452 SKU: 273206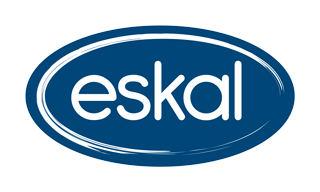 About the brand...
Eskal food products was established by an Australian family by the same name in the 1960's selling pickled herrings and fresh horseradish. Since then they have come a long way, because today the Eskal range contains over 70...