Eskal Foods

Organic Rice & Soy Crispbread
200g
Sorry, this product is currently out of stock, however...
Similar products you may like...
Product Description
It's all-natural crispbread, without the wheat. These organically produced crispy breads are gluten-free because they're made with rice and soy flour. A touch of sea salt makes them as tasty as they are healthy, and that's it – no palm oil or sulphites, and they're naturally low-fat and lactose-free. The vegan breads, which may contain traces of sesame, are guaranteed to be free of peanuts, other nuts and eggs.
Ingredients: Rice flour, soy flour, sea salt
ISBN: 9310489300760 SKU: 73301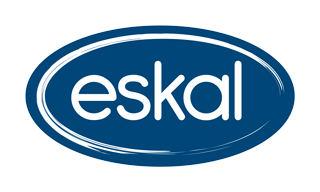 About the brand...
Eskal food products was established by an Australian family by the same name in the 1960's selling pickled herrings and fresh horseradish. Since then they have come a long way, because today the Eskal range contains over 70...