Comvita

Manuka Honey UMF 5+
250g
Pure Manuka honey with guaranteed 5+ UMF
Graded in New Zealand for purity and quality
Rich in unique plant phenols that make Manuka special
Product Description
New Zealand's native Manuka honey is famous for its healing properties, and those properties result from the presence of unique plant phenols that come from the nectar of the Manuka bush. Because it's a natural product, different Manuka honeys have different levels of these phenols. Comvita subject their graded Manukas to testing which assesses natural markers present in the honey and gives a 'Unique Manuka Factor' (UMF) rating representing potency. When you buy Comvita UMF 5+ Manuka from a reputable source, both the UMF guarantee and the Comvita name are there to ensure that you are getting a honey of truly premium quality.
Ingredients: Pure New Zealand Manuka Honey
ISBN

:

9400501001109

SKU

:

3-CV01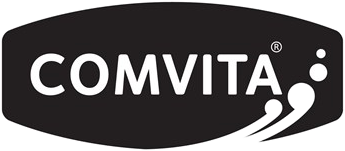 About the brand...
Comvita's origins in rural New Zealand continue to define their vision of identifying pure, natural ingredients with big benefits for health and wellbeing. A deep sense of caring and compassion drives Comvita to discover...