Eskal Foods

Vegetable Pasta Spaghetti
255g
Keto, paleo, low-FODMAP spaghetti from hearts of palm
Sustainably cultivated
Cooks in just 2 minutes!
Product Description
A unique and tasty alternative to wheat pasta, Eskal Deli Vegetable Pasta Spaghetti is made from hearts of palm sustainably harvested from farm-grown peach palms (Bactris gasipaes). Taking only two minutes to cook al dente, it's gluten free and compatible with keto, paleo and low-FODMAP diets - and although it's spaghetti-shaped, it works just as well with Asian stir-fries and soups as it does with Italian dishes.
Ingredients: Hearts of Palm
ISBN

:

9310489100681

SKU

:

77280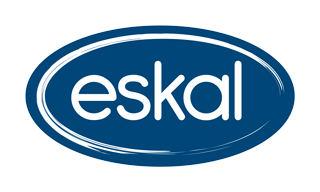 About the brand...
Eskal food products was established by an Australian family by the same name in the 1960's selling pickled herrings and fresh horseradish. Since then they have come a long way, because today the Eskal range contains over 70...