Eskal Foods

Ice Cream Cones
12Pck 45g
Sorry, we no longer stock this product
Product Description
Enjoy scoops of your favourite ice cream on top of Eskal Ice Cream Cones. Each Eskal Ice Cream Cone contains only 0.1 grams of fat, so pile on those double and triple scoops of ice cream and let the whole family indulge in dessert during ice cream time.
Gluten free
Dairy free
Allergy Alert: may contain traces of nuts
Made in Israel
Kosher Parve
Ingredients: Potato Starch, Corn Starch, Sugar, Water, Vegetable Oil, Emulsifier (Lecithin), Salt, Stabiliser (Xanthan Gum), Raising Agent (Sodium Bicarbonate)
ISBN: 9310489000882 SKU: 272001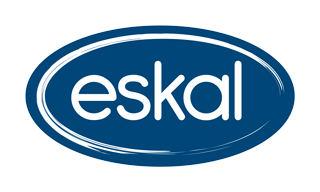 About the brand...
Eskal food products was established by an Australian family by the same name in the 1960's selling pickled herrings and fresh horseradish. Since then they have come a long way, because today the Eskal range contains over 70...