Eskal Foods

Wafer Rolls filled with Chocolate Flavoured Cream
120g
Sorry, we no longer stock this product
Similar products you may like...
Product Description
A classic sweet snack of creamy chocolate rolled up in crispy, crunchy wafers – but there's no dairy in the chocolate, and the wafers are made from a mix of gluten-free flours. In two air-tight packs for freshness.
Ingredients: Sugar, Palm Oil, Tapioca Starch, Soy Flour, Glutinous Rice Flour, Cocoa Powder, Dextrose, Dietary Fibres, Soy Lecithin, Guar Gum, Natural Vanilla Flavour
ISBN: 9310489100735 SKU: 272005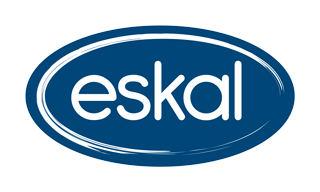 About the brand...
Eskal food products was established by an Australian family by the same name in the 1960's selling pickled herrings and fresh horseradish. Since then they have come a long way, because today the Eskal range contains over 70...