Gourmet Organic Herbs

Ginger Ground
1Kg
Product Description
Ginger is an essential ingredient in many Asian, Thai, Indian and Middle Eastern dishes and works well with vegetables, slow-cooked meat dishes and tagines. Ginger also complements many sweet dishes as well such as cakes, ginger bread, and biscuits, and blends well with the flavours of pears, bananas, and pineapples.
Also combines well with Cardamom, Cinnamon, Cloves, Nutmeg, Paprika, Pepper.
ISBN: 9332974001495 SKU: 73540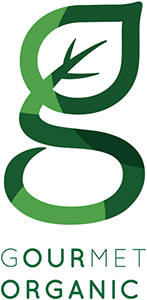 About the brand...
Anibal and Hollan Zarate, the couple behind Gourmet Organic Herbs, may be young, but they know their business – Anibal's a food & beverage expert, and Hollan's a professional herbalist. They've made it...