Gourmet Organic Herbs

Ginger Ground 30g
Sachet x 1
Product Description
Ginger is a common ingredient in both sweet and savoury dishes and is a wonderful addition for Asian cooking and slow-cooked meat dishes and tagines. Ginger also enhances many sweet dishes as well such as cake, ginger bread, and biscuits, and blends well with the tastes of pears, bananas, and pineapples.
Combines well with Cardamom, Cinnamon, Cloves, Nutmeg, Paprika and Pepper.
ISBN: 9332974000061 SKU: 73474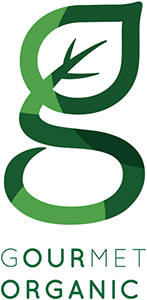 About the brand...
Gourmet Organic Herbs supply a range of certified organic herbs grown in optimum conditions by local farmers practising sustainable agriculture. They are then dried as whole herbs to capture the volatile oils that deliver...