Gourmet Organic Herbs

Pepper Black Cracked
250g
Product Description
Cracked Black Pepper is a strong spice that doesn't have any main flavour but improves the other seasonings in a dish. It can be used to spice anything from salad dressings to stocks, stews to curries.
Also combines well with….Cardamom, Cinnamon, Cloves, Basil, Garlic, Coriander seed, Ginger, Cumin, Thyme, Rosemary, Parsley, Turmeric.
ISBN: 9332974002799 SKU: 74403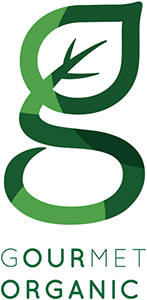 About the brand...
Gourmet Organic Herbs supply a range of certified organic herbs grown in optimum conditions by local farmers practising sustainable agriculture. They are then dried as whole herbs to capture the volatile oils that deliver...