Grants of Australia

Natural Toothpaste Whitening with Baking Soda
110g
Whitens teeth with natural baking soda
Peppermint oil & menthol for intense cooling
No animal testing or GMOs
Product Description
Baking soda (sodium bicarbonate) is a safe and effective tooth whitener that also helps to get rid of stains. In this ultra-fresh-tasting natural toothpaste, Grants have paired it with cooling peppermint oil and menthol so your mouth will feel as clean and pristine as your teeth look.
Ingredients: Calcium Carbonate, Water, Vegetable Glycerine, Sodium Bicarbonate, Silica, Coconut Sodium Lauroyl Sarcosinate, Peppermint Oil, Cellulose Gum, Menthol, Stevia
ISBN: 9312812004109 SKU: 69517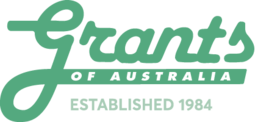 About the brand...
Grants of Australia is a proudly Australian owned and operated company, established over 20 years ago, dedicated to producing the highest quality natural products that everybody can afford. Grants products were established...