Grants of Australia

Natural Whitening Toothpaste w/Baking Soda & Spearmint
110g
Fresh Spearmint burst
All-Natural
Not tested on animals
Vegan
GMO free
Product Description
Grants Fluoride-Free Whitening Spearmint Toothpaste boasts a fresh flavour and a sparkling clean.
ISBN: 9312812006103 SKU: 69524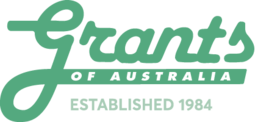 About the brand...
Grants of Australia is a proudly Australian owned and operated company, established over 20 years ago, dedicated to producing the highest quality natural products that everybody can afford. Grants products were established...