Podcasting is an excellent way to inform yourself of the latest news, views, scientific breakthroughs and opinion, in the genre of health and wellness. There are a number of great shows around the world that will keep you at the forefront of knowledge about the latest trends in fitness and nutrition. However, did you know that Australia is also home to a number of top quality podcasts in this category?
Rachael Kable takes us on a wonderful journey based on mindfulness, meditation and "living in the now" but with an intensely individual twist.
While podcasts first exploded in popularity with the arrival of iPods and iTunes, you don't need either of these to enjoy the shows of your choice. One method is to download podcasts directly from the program's website to your device.
This is easy and convenient, however, it can be time-consuming, particularly when you listen to a number of shows. Far more popular is the use of a podcatcher. The best-known software for this purpose is iTunes, however there are many other options including Pocket Cast, Podcast Addict, Soundcloud and Spotify.
The podcasts chosen below are a selection of those that can be found in Australia or by Australian hosts. The quality is excellent, the range diverse, the information interesting, and the featured guests are well-chosen and articulate.
What really sets them apart though is that they each have the ability to shake things up, and to challenge any thoughts, ideas, or preconceived notions listeners may have on a variety of topics pertaining to health and wellness.
Get those headphones ready, you're going to want to catch these podcasts.
Australian Health and Wellness Podcasts
Hosted by the ABC's irascible Dr Norman Swan, the long-time voice of the national broadcaster's health shows, Health Report is a podcast grounded in fact and science. Dr Swan examines the latest in health trends and medical issues relevant to Australia and puts them under the microscope in his witty, occasionally cynical, yet valuable way. The show is structured for health professionals, students and regular audiences, like you and me, and covers the latest in scientific breakthroughs and explores health issues at a personal, scientific and societal level.
How it will change your thinking
By providing clarity. Sometimes we can feel deluged by podcasts, news programs, articles that seem to merely advertise the latest in superfoods and health supplements rather than talking about the science underpinning the findings. This can be confusing if you are looking to change your diet but are unsure of the information you are receiving. Even your health professional may be a little behind in the latest news and scientific research. The Health Report will therefore help you sort the facts from the fallacy and give you the science-based grounding to help you make up your mind. It will also assist in bringing background and scientific facts to issues that are of direct relevance to you and your family including coverage of the latest medical research, health and wellbeing issues.
Informative and fascinating, Low Tox Life is the brainchild of health and sustainability sage Alexx Stuart and is an extension of the online community of the same name. The show uses the broad umbrella theme of living a low tox lifestyle to cover a variety of related topics as varied as regenerative agriculture; sustainable fashion; hypnotherapy and healthy food news as well as a low tox look at health and wellbeing. A valuable and wide-ranging resource for those looking for relevant information on wellness topics.
How it will change your thinking
The strength of the show comes from interviews with its guests. Each brings their own perspective to the low tox lifestyle and the opinions and views expressed can be revealing. Stuart is an excellent interviewer, always placing the interviewee at the centre of the interview and understands when to break into the conversation with the next question or seek elaboration on what the person is currently saying. With good and enlightened research being so important in shaping the way you think about health and wellness issues, this entertaining and informative show helps shine a light on the topic of your choice and will help give you the essential insight and information that you need to make necessary changes.
The strength of this show is that it's brought to you by a fully qualified naturopath, Jules Galloway, and provides information on a variety of topics from guest experts on managing burnout, how to shop for and cook real food, mindfulness and chronic disease management (to name just a few!) Like all the best self-help podcasts, Shiny Healthy You is based very much around the host's real-life story. Jules has gained a big following in Australia through her work helping to empower women through a new way of eating and living. This is based on her own experience battling coeliac disease and her podcast, acting as an extension of her website, suggests a range of ways to help make permanent changes for the better.
How it will change your thinking
The wealth of advice given by the guests and Jules' own experience and qualifications means that the advice you receive is valuable and backed by science. Perhaps just as importantly, Jules and her guests don't take themselves too seriously with a sense of humour always permeating throughout the show. Combined, this helps you sift through and enjoy the information provided to find that nugget of advice that will help you on your own road to good health and wellbeing.
This excellent podcast is as it says on the packet, a show all about the Paleo diet and its benefits for our health and wellbeing. Hosted by Dr Brett Hill, chiropractor and wellness author, the show's aims are to bring you information and suggestions about living the Paleo lifestyle — essentially a return to those simple foods presumed to have been eaten by our cavemen/women ancestors (meat, fish, vegetables and fruit) excluding cereals, processed foods and dairy. The show regularly includes guests who deliver their expertise on issues as varied as cooking, weight loss, low-carb energy foods, health and lifestyle and more.
How it will change your thinking
Dr Brett Hill is an excellent and charismatic presenter and succeeds in putting his guests at ease and delivering interesting and varied content for the listener. This is one of the best sources for information should you be considering a Paleo lifestyle and may help change your thinking completely about the role diet and lifestyle play in your life.
Rachael Kable takes us on a wonderful journey based on mindfulness, meditation and "living in the now" but with an intensely individual twist. The episodes are short (usually between 7 and 12 minutes in duration) which means the program is perfectly suited to just listening at work during your lunch break or at home after the kids have gone to bed. Though short and sweet, the podcast is packed full of useful information.
How it will change your thinking
Rachael's gentle, calm and infectious manner unveils to the listener a little more each week about her mindfulness journey and in doing so, she seeks to encourage listeners to embark on their own quest. The podcast is an excellent starting point for those wishing to learn more about meditation and mindfulness and as the basis for further research, should you wish to continue the learning experience. Rachael's gentle teachings and descriptions provide a wonderful way to unwind and learn at the same time. Her hints and ideas — which include mindful tools and techniques — may be just what you need to help kickstart your own mindfulness journey, one that may help transform your thinking and boost your health and wellbeing.
It's always great to find a podcast that informs and entertains as well as challenges your current way of thinking. Particularly so if it is more relevant by being based in the country in which you live. There are many wonderful health and wellness Australian podcasts, many well-produced and with content that will move you and shape your thinking on a variety of subjects. From the latest research on health care, to how meditation can help develop your mind, to trying a new diet and living sustainably. The above list will help you get started and you can use these as the basis for your further research and podcast downloads.
Do you have any favourite Australian-based health and wellness podcasts not listed here? If so, please don't hesitate to let us know and give us your review in the comments below.
As always, we recommend you consult your health professional before making any radical changes to your diet and lifestyle.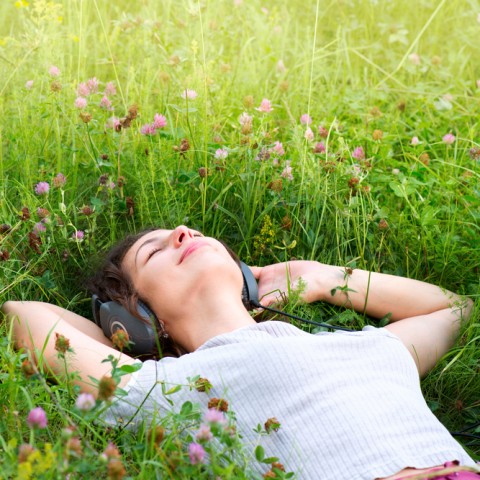 Love Health?
From recipes, trends and discounts, expect great things via email this month.
More Great Reads!
Recipes We Love!